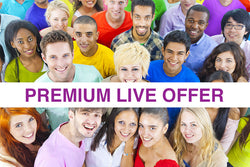 Evolanguage-Shop
PREMIUM - 5 days per week: 2 LEVELS OFFER
INTENSIVE GERMAN COURSE IN FRANKFURT
EVOLANGUAGE schools provide high quality German language training to help you improving your German language skills in a short period of time.
Our Intensive courses offer you the maximum classroom time and are an excellent preparation for life in Germany, your studies and business. Our fast progress teaching method is designed for different language levels and taught by experienced German language teachers. Start Speaking German from the First Class.
PREMIUM GERMAN INTENSIVE COURSE:
▶︎ 2 LANGUAGE LEVELS OFFER:
A1+A2: 8 weeks
A2+B1: 8 weeks
B1+B2: 10 weeks
B2+C1: 10 weeks
Monday-Friday 9.00-12.00
Course start: Mondays
Class size: ⌀ 8-12 participants
All levels: A1-A2-B1-B2-C1-C2
1 whole Language Level CEFR = 4-5 weeks
Valid for visa applications
Course material +30€ per Level
📆 If you want to register for one of our courses please ask us for the start date. 

Get prepared for university, for job, life and success in Germany with EVOLANGUAGE.
20 Years of Teaching experience.
Best Price for 1 Level CEFR. 
The EVOLANGUAGE Rapid Immerse Method. 
Student-centered classes. 
Save Time. 
34.000 satisfied students.